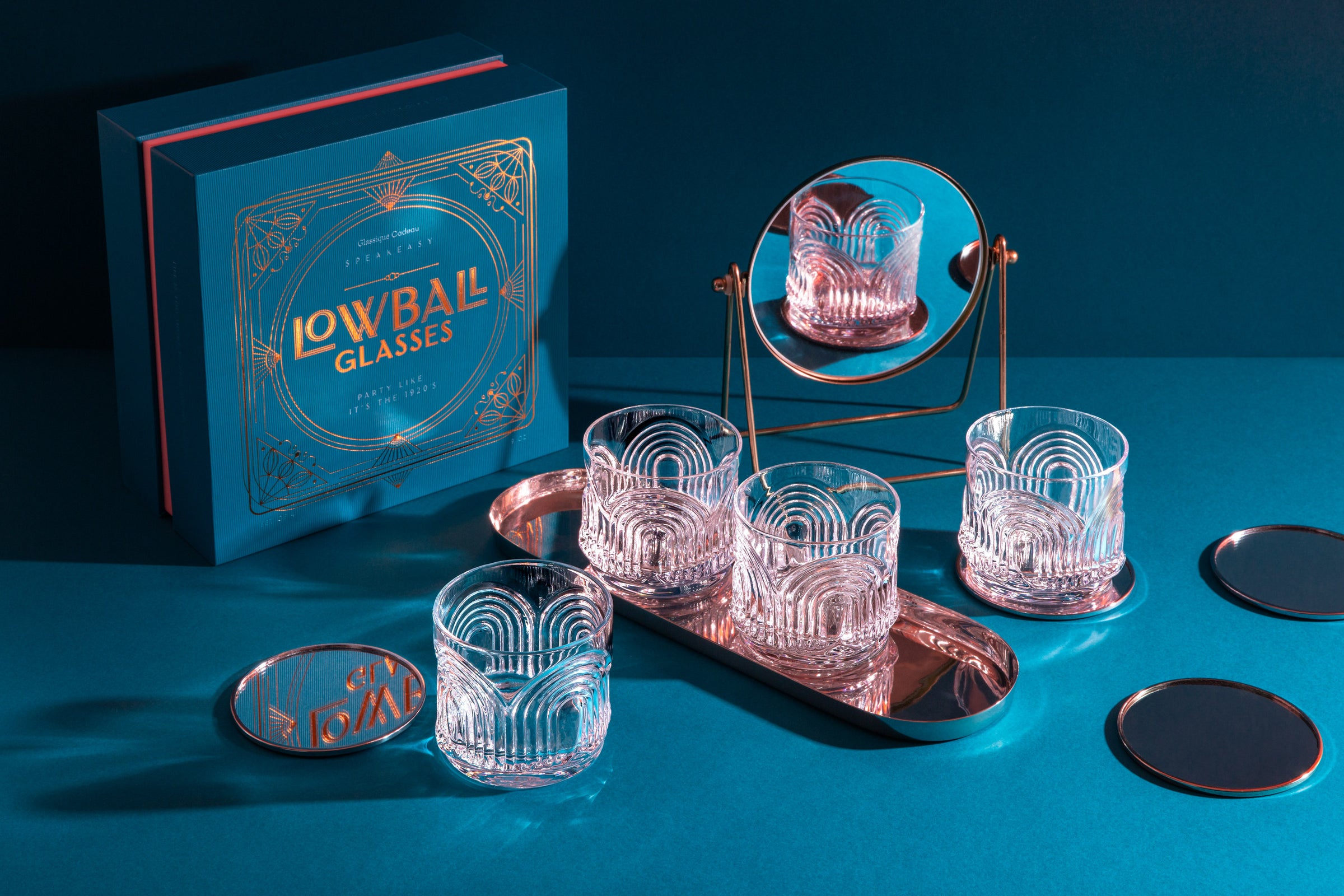 Step into our world of Speakeasy elegance with the Great Gatsby-inspired Art Deco Collection!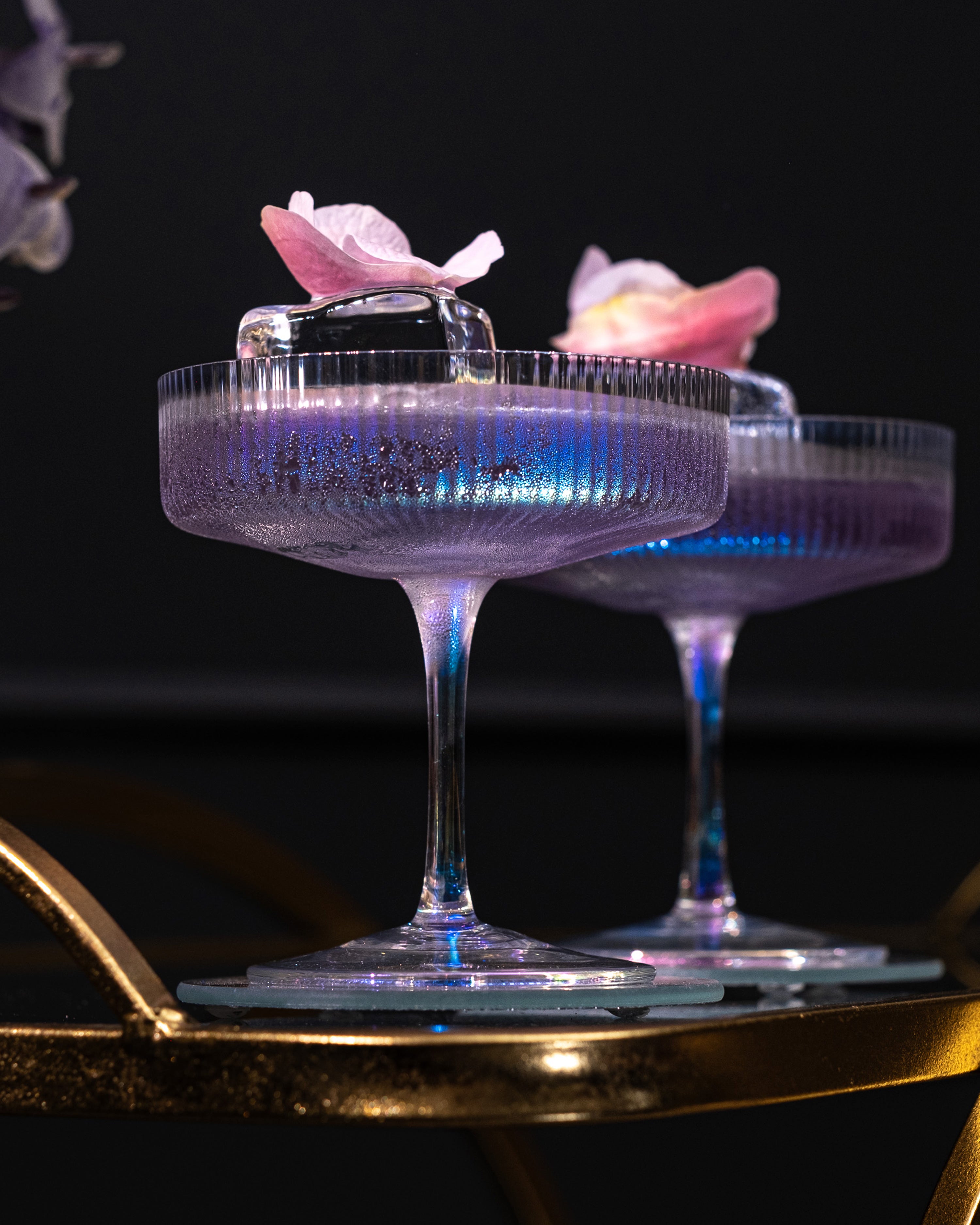 DIVE INTO EXCEPTIONAL WORLD OF ELEGANCE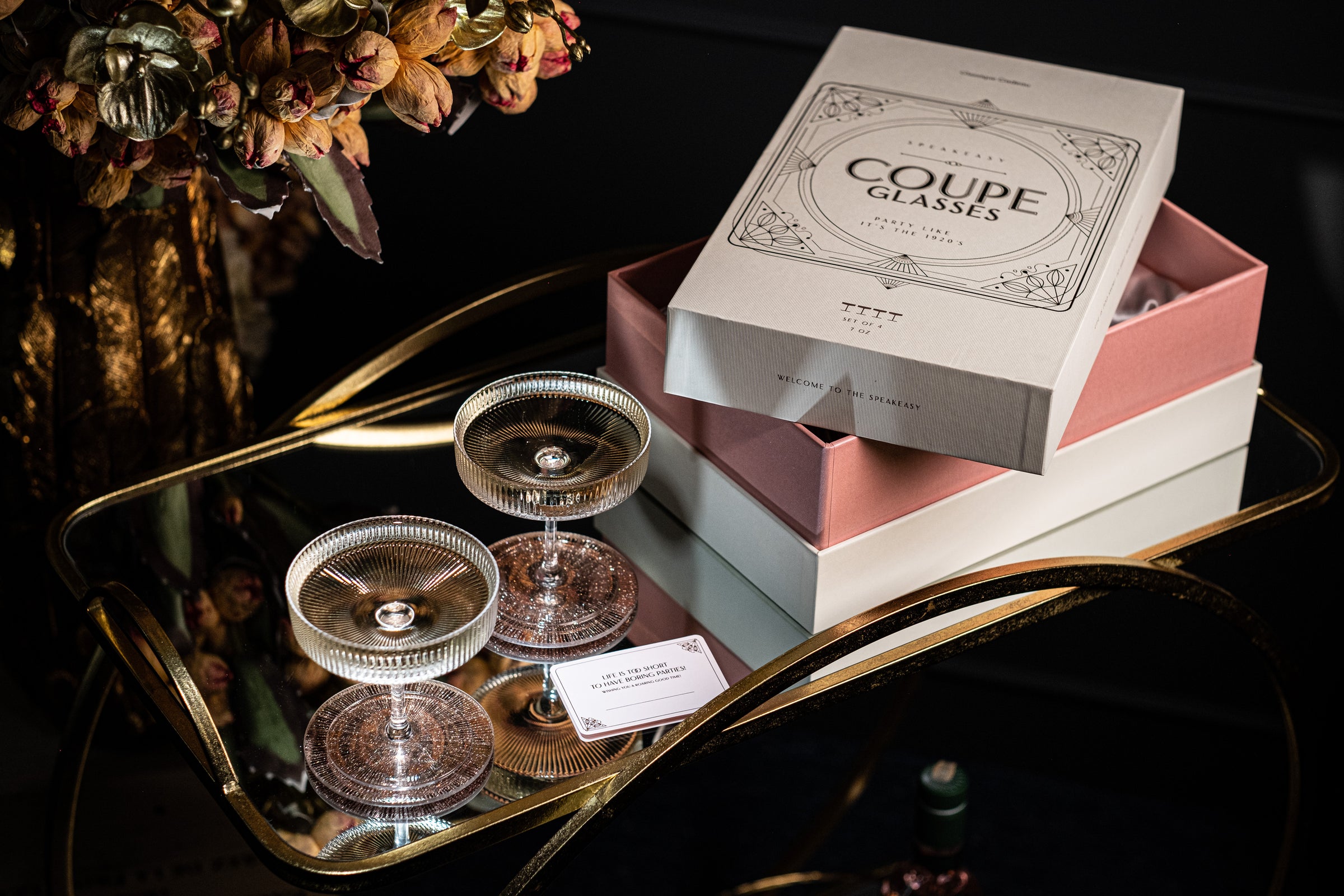 Embrace the spirit of the 1920s
as you explore our range of vintage glasses – from highballs to coupes, each crafted to perfection.
life is too short to have boring cocktails!
Dive into the world of exceptional elegance
Party like it's the 1920s!
Welcome to Speakeasy with our Art Deco collection. From highball to lowball and coupes, we have something special for everyone
The perfect giftbox does exist
From lowball to highball or gin to whiskey, there is something for everyone. Discover our Art Deco collection and get ready to have a roaring good time.
Great Gatsby-inspired gift box
Tales & Toasts from Our community